Why You should Use Digital Thermostats For Refrigerators & Freezers
Digital Thermostat vs Mechanical
The available thermostats in the market can be divided into two main categories – Digital thermostats and mechanical thermostats. Out of these two types, the digital ones are more accurate and more user friendly.
Consumers and technicians who are looking to purchase a thermostat for freezers and refrigerators are encouraged to go for a digital thermostat due to a variety of reasons.
Save money – Digital thermostats have the ability to save a lot of money for you. That's because it does something more than mechanical thermostats, which measure the temperature approximately. They can maintain the ideal temperature within freezers and refrigerators. As you already know, refrigerators and freezers consume a lot of energy and maintaining the correct temperature will give you the opportunity to save a significant amount of money in the long run.
Highly accurate – As mentioned earlier, digital thermostats are highly accurate when compared to mechanical thermostats. That's because digital thermostats have been configured to adjust the temperate inside the refrigerator or freezer up to 10th of a degree. This becomes extremely useful when you are storing food such as pasta, vegetables and beer. You will be able to give the best quality food to your customers and maintain 100% customer satisfaction.
Adopt accordingly – The mechanical thermostats are powered with mercury and they were designed 80 years back. However, the technology has significantly advanced in the past few decades so why would we still want to use a product that was developed 80 years back? The modern world computers can never go wrong and you can think of investing your money on a digital thermostat without any doubt in mind.
Increase the revenue – When you have a digital thermostat installed inside your freezers or refrigerators, you will be able to maintain the ideal temperature that is required to store food. This can increase the overall quality of food and as a result, customers would tend to purchase products from your store over and over again. It is one of the most convenient methods available to create a solid customer base and make your business sustainable.
No moving parts –  A digital thermostat does not contain any moving parts. Therefore, you don't need to seek the assistance of a professional technician to come to your place and re-calibrate it. In fact, you don't need to do any sort of maintenance at all and you will get the opportunity to use all the functionalities on your own.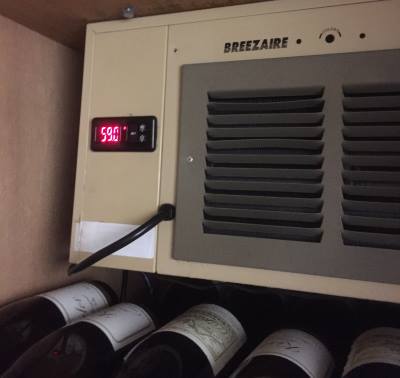 As you can see, digital thermostats are associated with a wide array of benefits. Therefore, the money you spend on it will be an excellent investment with savings in the long run .